R&SD has supervised the study, logistics and construction of the first flux tower erected in the Congo Bassin.
This structure of more than 55 meters high is erected on the edge of the Yangambi Biosphere Reserve, a locality that is located about 100 km from the city of Kisangani (Democratic Republic of Congo).
It is a freestanding Helix-type pylon model, which does not need to be guyed. The height of this kind of pylon can reach 65 m.
The establishment of this structure, manufactured by the French company CGTI, was a challenge for R&SD which had to supervise all the logistics under particularly difficult conditions, exacerbated by the COVID-19 crisis.
This achievement is part of the Yangambi Scientific Pole (Yangambi Pôle Scientifique, YPS) project which is coordinated by the CIFOR (Center for International Forestry Research), R&SD, the University of Ghent and the Postgraduate Regional School of Integrated Planning and Management of Tropical Forests and Territories (ERAIFT), and funded by Belgium through delegated cooperation with the European Union.
After more than 3 months of roads and tracks, the containers with the equipment arrive in Kisangani where they are transhipped onto a barge which will bring them down to Yangambi. 
 Arriving in Yangambi, disembarking the equipment is a challenge itself because there does not exist any port infrastructure.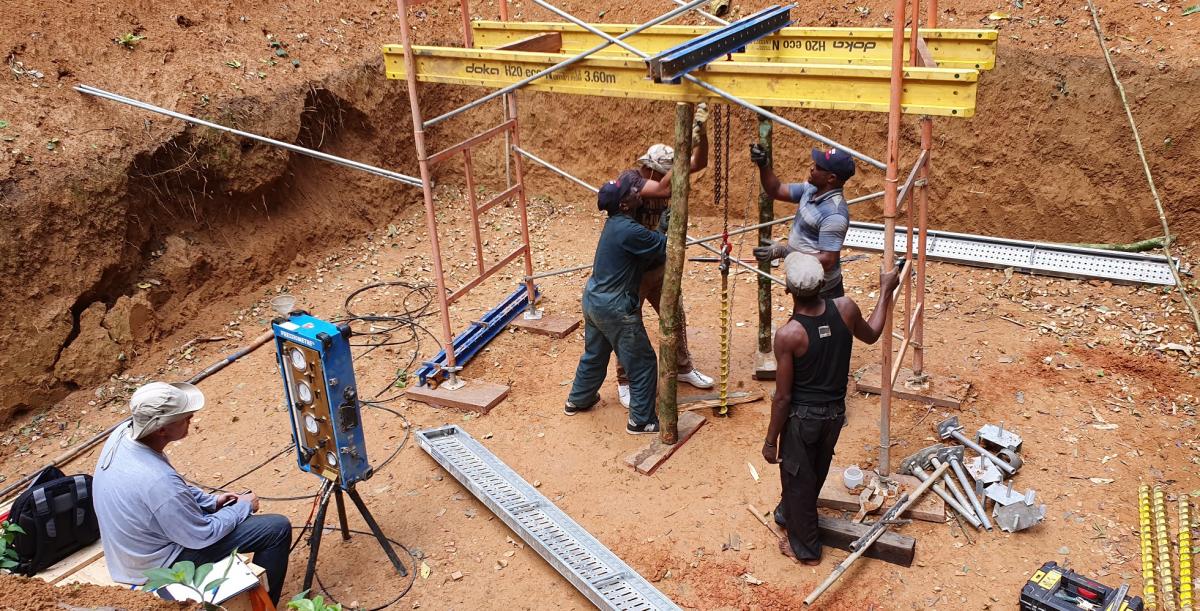 R&SD has supervised the intervention of the company OREX (Belgium) for carrying out the pressuremeter surveys requested by the stability design office.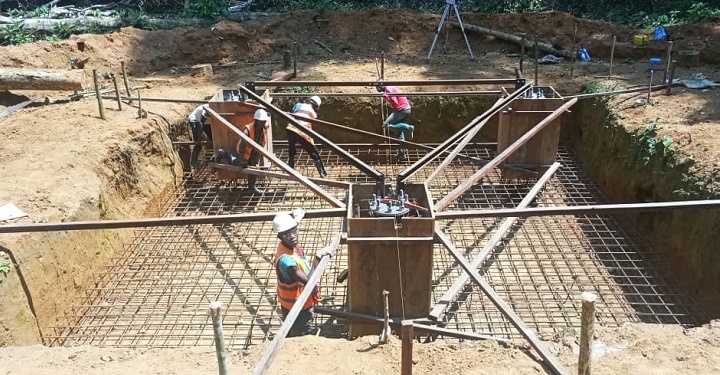 The foundations and reinforcement are carried out with a local team, supervised by the R&SD instructor (Guylain Mbo) with the experience in the assembly of telecommunication towers. 
An acrobatic work, dangerous, but nevertheless perfectly mastered by this team of installers.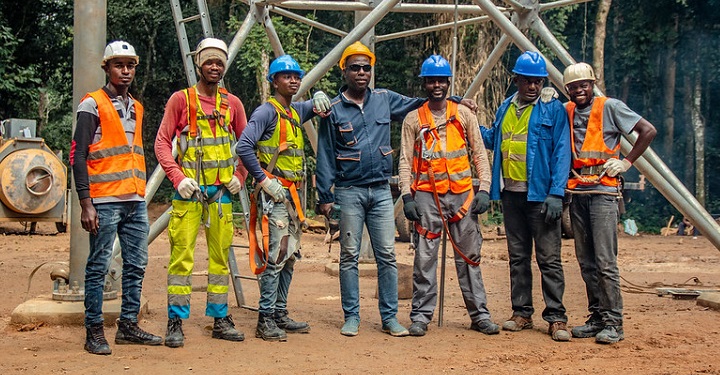 The team of installers with the R&SD instructor (Guylain Mbo) in the centre. 
During the assembly phase, the rains made the work dangerous and access to the site difficult. 
No incident was to be deplored, a great success for the teams who worked on the site.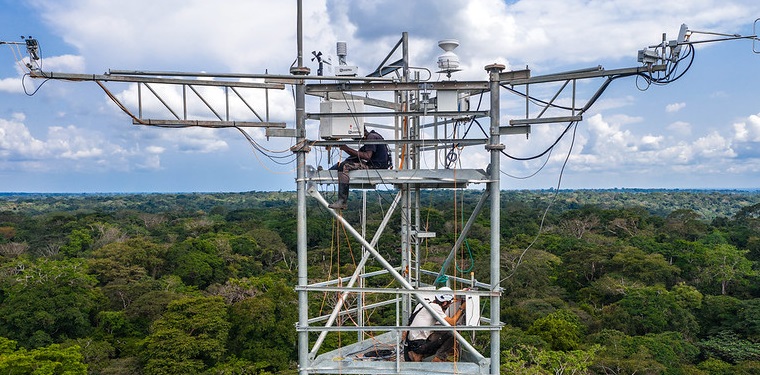 The scientific team from the University of Ghent (Belgium) installs the measuring equipment on the structure.